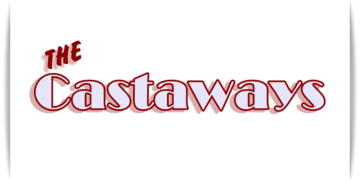 Wednesday, November 24 2021
Recently the Castaways received great news as Karen Clayton was voted 2021 Female Vocalist of the Year by the Carolina Beach Music Academy and they also have another reason to celebrate. On Sunday, December 5, 2021 the band will celebrate sixty years and a special event will take place at Roxboro Moose Lodge in Roxboro, North Carolina. In a recent social media post the band said they hoped to see a lot of the former members that they call "Castawuz".
The doors will open at 2:00PM and music from 3:00PM until 7:00PM and there will be a $5.00 admission fee that will be donated to local charities. Mike Brooks and Big Allan D. from Carolina Ocean Drive on WLUS 98.3FM will be on location broadcasting from 3:00PM until 7:00PM. Light food and and drinks will be available for purchase along with Castaway's merchandise. The address for the event is: 480 Burlington Road, Roxboro, North Carolina 27573.
Congratulations to all of the band members (past and present) on sixty years of great music and entertainment and we look forward to sixty more.