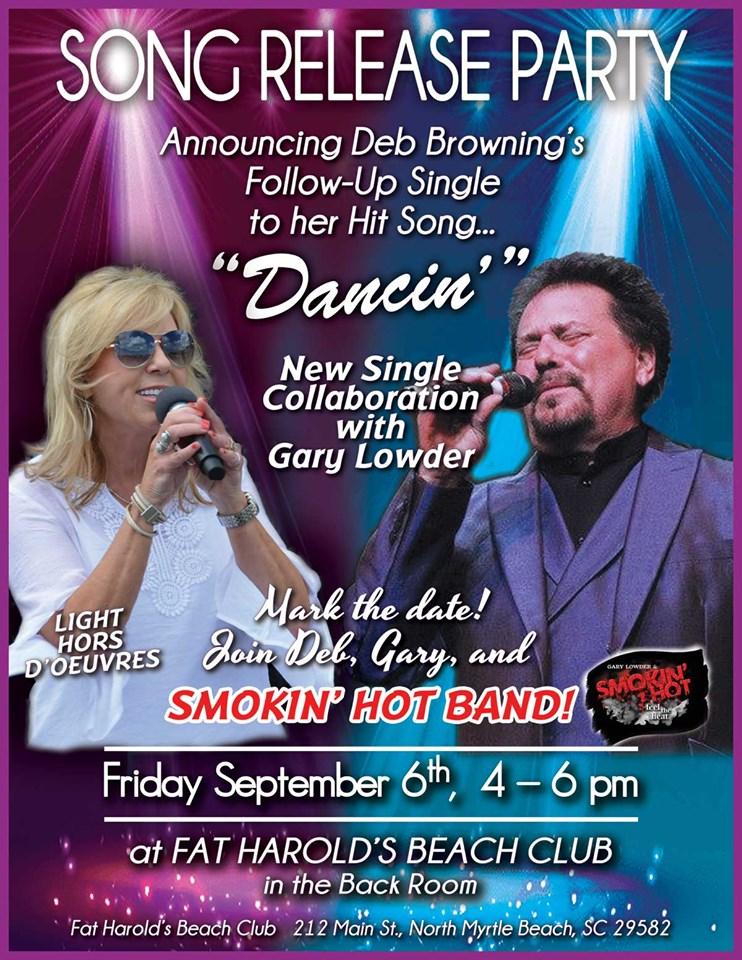 Wednesday, August 28 2019
**Photo property of Joanie Dakai via Facebook**

Deb Browning and Gary Lowder will be hosting a song release party on September 6, 2019
in the back room at Fat Harold's Beach Club in N. Myrtle Beach. The event will run from
4:00 - 6:00 PM and the entire Smokin' Hot Band will be on hand as well. Light hor d'oeuvres
will be served.