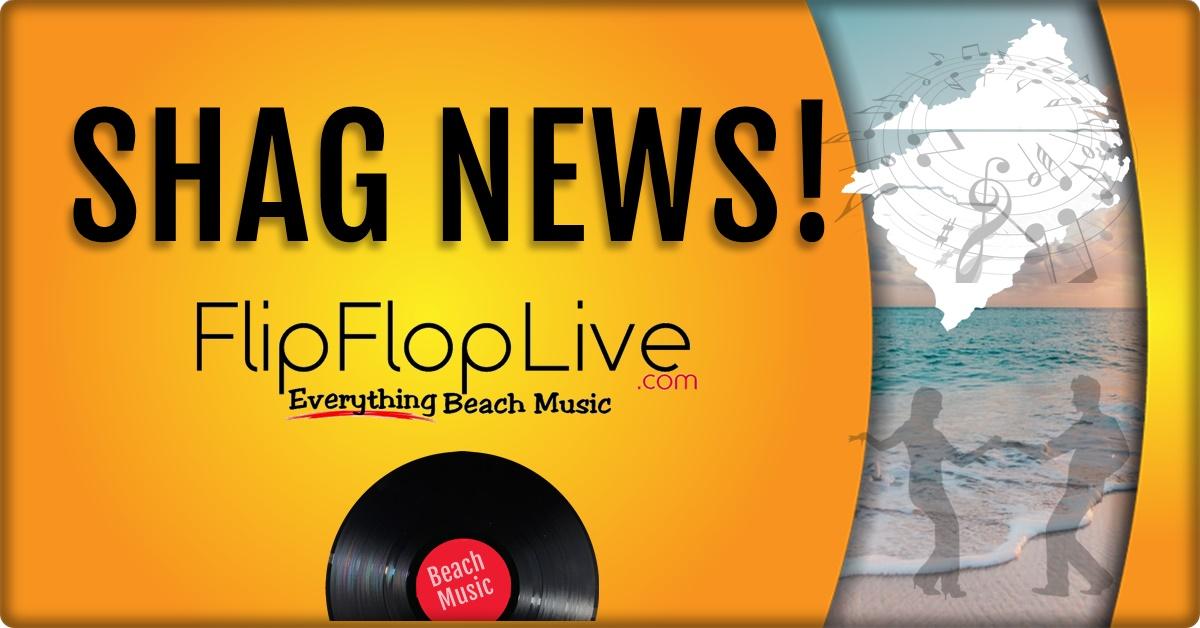 The updated 2021 SOS and ACSC workshop dates were shared by Vickie Gilreath Harrison on the Society of Stranders Facebook group on Tuesday, March 16, 2021. Those dates include:

June 19, 2021 through June 26, 2021
SOS Spring Safari Rescheduled
(No ACSC Meeting)
Summer Workshop Cancelled

Sept. 16, 2021 through Sept. 26, 2021
SOS Fall Migration
A message from ACSC Chairmen Robin Morley was also shared by the Northern Virginia Shag Club on their Facebook page along with a note from the ACSC Secretary Becky Berry that we've included below.
𝗔 𝗡𝗼𝘁𝗲 𝗳𝗿𝗼𝗺 𝗬𝗼𝘂𝗿 𝗔𝗖𝗦𝗖 𝗖𝗵𝗮𝗶𝗿𝗺𝗮𝗻 - 𝗥𝗼𝗯𝗶𝗻 𝗠𝗼𝗿𝗹𝗲𝘆
Welcome Spring and ACSC Presidents,
Spring is upon us with flowers blooming and some warm temperatures. It is welcome relief for all of us. I have had the pleasure of speaking to so many of you. I want to share just a few ideas and suggestions as we all prepare for days ahead. Reading your newsletters has been such a delight for me. It truly brings excitement in planning for future events. A few ideas and suggestions:
When contacting your dance venues, please ask about what guidelines they are following concerning Covid-19. Let us all remember that the confidence level of our membership is crucial. If perhaps you have lost your venue to dance appoint a committee to help you search your options. I do believe that folks are ready to be involved in the rebuilding process.Use the great resource we all have and that is outdoors. People feel confident outdoors while trying to social distance etc. Many clubs are doing members only parties initially. Great ideas in building confidence and your members will share with prospective members the guidelines that you are following.
Communication has been one topic that we have stressed over the last year. It is your responsibility to your membership. Let us never forget that your membership puts their trust and faith in you, board members and officers. This is another good idea of having a communication committee of selected people. Many clubs have zoom board meetings and one club is having a zoom anniversary party. I genuinely think this is a great idea and folks are signing up.
It's C-E-L-E-B-R-A-T-I-O-N TIME!
We all have seen on our SOS FB Page the term used, SOS Strong! Our organizations partner together to make your experience safe and enjoyable. Our SOS dates are June 19-26th, 2021. Wanda Cavin, our SOS Secretary, shared that we have many shag clubs with 2020 SOS cards. The 2020 card is good only thru Dec.31, 2021. Please send your data to Wanda Cavin 134 Venus Lane, Mooresville, NC 28117. Her email is wbcavin@gmail.com and phone is 704.528.3330. Please contact Wanda is you need additional cards. Please send club checks to SOS P.O. Box 4456, North Myrtle Beach, SC 29597.
In closing, again we must partner together to start our rebuilding, growth and preservation of the Carolina Shag, SOS and ACSC.
Please feel free to contact me with concerns and suggestions.
Robin Morley, ACSC Chairman, rsmorley55@hotmail.com, 828.443.5995
-------------------------------------------------------
𝗔 𝗡𝗼𝘁𝗲 𝗳𝗿𝗼𝗺 𝗬𝗼𝘂𝗿 𝗔𝗖𝗦𝗖 𝗦𝗲𝗰𝗿𝗲𝘁𝗮𝗿𝘆 - 𝗕𝗲𝗰𝗸𝘆 𝗕𝗲𝗿𝗿𝘆
Are you a new President for your club?? If you have not updated your ONLINE "Shag Club Update Form" please go to the SOS Official Website and follow the directions under the President's Tab. Once you submit your club's updated information, the website sends to all Officers who need your information.
Also, Is your club celebrating a special Club Anniversary in 2021? The ACSC recognizes these special milestone anniversaries, in 5 year increments, with a beautiful certificate honoring your club's achievement. Please send your completed request to Becky. The Anniversary Certificate Form can be found ONLINE under the President's Corner.