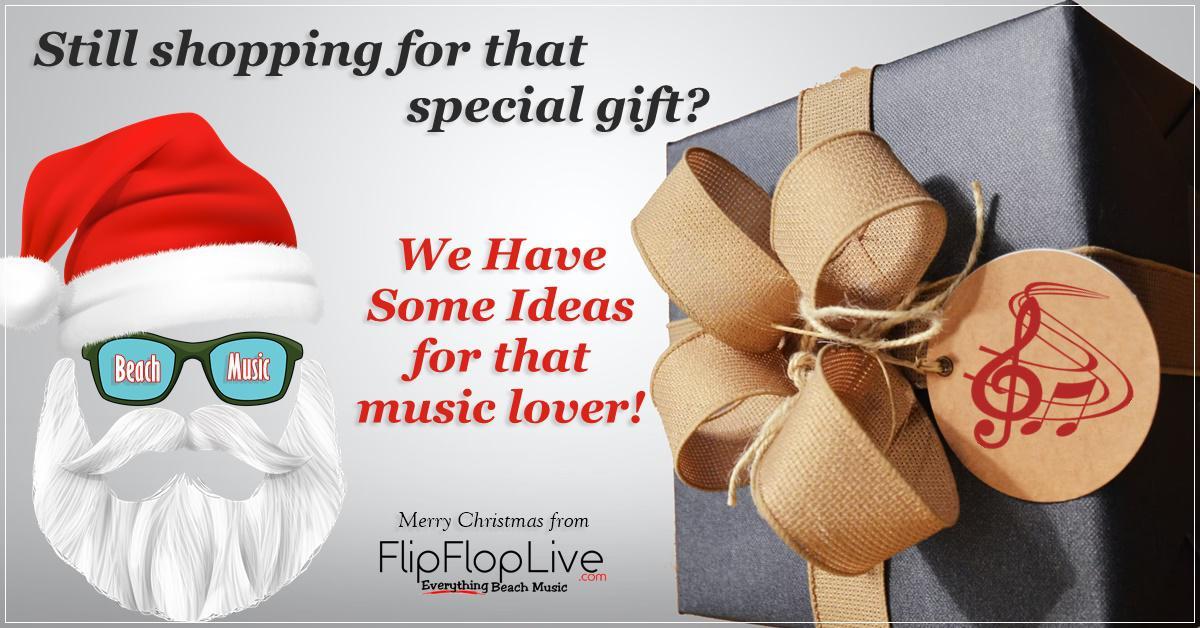 Saturday, December 17 2022
Are you still on the hunt for that special gift for the person that has everything? We may be able to help with some ideas from the Beach Music community and they're sure to love it.
Carolina Beach Music Academy Membership
Whether they're a lifelong fan or brand new to industry you would be giving them a membership in the greatest music family in the world along with having the ability to nominate and/or vote and make your voice heard. You're able to purchase your membership for next year right now on the CBMA website. Be sure to visit the information page to find out about the perks of being a member and cardholder.
CBMA Awards Show Tickets
What a great stocking stuffer to give tickets to the Carolina Beach Music Awards show at the Alabama Theatre in N. Myrtle Beach, South Carolina at 3:00PM on Sunday, November 12, 2023. Tickets are available now on the Alabama Theatre website. Celebrate the southern tradition that we all love, Beach Music!
Shag Club and/or SOS Membership
Do you have friends already associated with a shag club, someone that attends the SOS events or would you like to introduce someone new? This would make a great gift or stocking stuffer to have their membership for 2023 paid in full.
Artist / Band / Industry Merchandise
Know someone that loves a particular artist or group or maybe you love a certain radio station or DJ? Many of them have merchandise available on their websites and of course at the live events. Pickup a t-shirt, flag, hat or CD among all of the other items available from the various groups and organizations. Visit the band and radio pages here on Flip Flop Live for links to all of the websites.
Shag Lessons
Online or in person there's a variety of places to take shag lessons and classes to fit any experience level. Maybe you know someone looking to learn or they want to freshen up their steps, either way you can find someone in your area or online ready to help.

Thank you for supporting the Beach Music industry in 2022. No matter if you just love to listen, you keep the dance floor hot or you're an industry professional, it takes all of us to keep it going and anything you can do to encourage growth in the industry is a wonderful thing. We're honored to be in an industry with so many friends and we look forward to its growth in the years to come.

We'd like to wish you and your family a very merry Christmas and a happy and safe New Year!
Andy Lucy and Jonathan "JJ" Sharpe
Flip Flop Live / Flip Flop Live Radio Owners