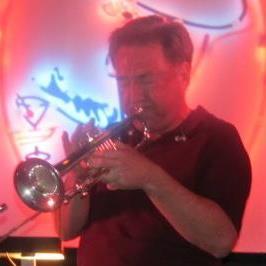 **Photo property of Steve Owens and Summertime**
Earlier today, Steve Owens and Summertime announced the addition of their newest
member, Ben Shaw on trumpet. Ben performed previously during the first year after
the formation of SOaS as well as filling in at various events throughout the years
according to the Facebook post from the band. Their post also mentioned that Ben
was previously a member of: "The Fanstastic Shakers, Castaways, Legends of Beach,
Holiday Band and others". In a statement Ben said: "It feels good to be back with
Steve Owens and Summertime ... it feels like family".

We were able to see Ben in action this past weekend at The Pointe at Lake Gaston as
the band opened the 2019 Summer Beach Music Series on May 5, 2019. We'd like to
officially welcome Ben and we look forward to seeing a lot more of you in the coming
months.

In April the Beach Music community was saddened to learn of the passing of longtime
member, Alex Almasy. The band suffered a huge loss and even inspired Steve to write a
song: "A Song for Alex". Listen to the song here! Condolences can still be sent to the
family. To send your condolences, please click here!