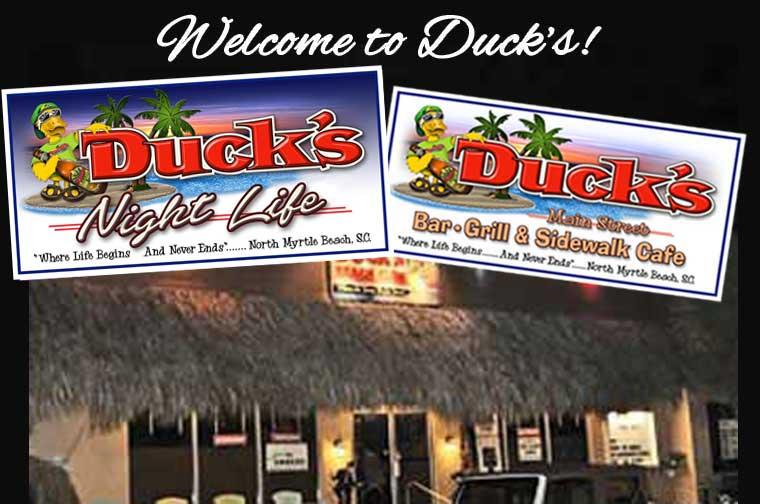 June 28, 2019

One of the hotspots in N. Myrtle Beach is under new ownership. The new owner's Dwayne and Robin Porter said "we're not here to change it, we're here to hopefully make it better" as you'll hear in the video below from The Sun News. If you visit the Duck's website you'll see the entertainment lineup they feature seven days a week. Several bands and/or entertainers were booked prior to the sale of the business. There was also mention of their plans to continue with the SOS (Society of Standers) events as in previous years.
In the article found on Myrtle Beach Online by Alan Blondin you'll read where they talked about not changing what makes Duck's what it is.: "We've got such a wide range of age groups here," Dwayne said. "The older group is what made Duck's what it is, and we try to cater to that, but during that time we have to make sure we're entertaining the younger group, the tourist group and everybody that comes to North Myrtle Beach."

Be sure to read the entire article at the link above as it details their plans and vision for Duck's.