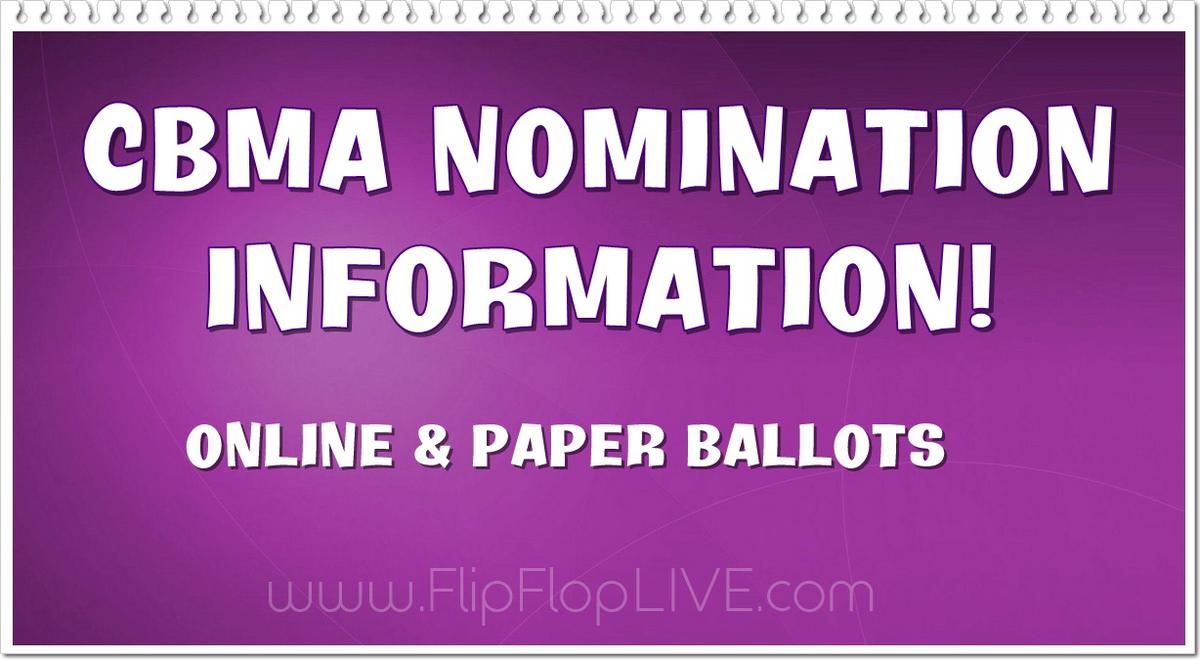 As of July 7, 2019 the CBMA nomination ballot emails have been sent out. The CBMA advises "If we have your correct email address on file then you should have received an email to nominate your favorites for the 2019 CBMA Awards. If you do not have an email address on file with us then a paper ballot will be mailed to your physical address".
Paper ballots were scheduled to start mailing on Monday, July 8, 2019 according to the email. The deadline to join and nominate is July 15, 2019. The deadline to join and vote is September 15, 2019.
To vote online you need to CLICK HERE to be redirected to the CBMA Ballot website.
2019 Categories
Engineer of the Year
Producer of the Year
Michael Branch Award
Song Writer of the Year
Female Vocalist of the Year
Male Vocalist of the Year
Entertainer of the Year
Song of the Year
Group of the Year
Rising Star Award
Smoothie - Ballad
Collaboration of the Year
Group Album of the Year
Solo Album of the Year
Compilation Album of the Year
National Dance Song
Live Production Award
Instrumentalist of the Year
Event of the Year
Shag Club Event of the Year
Concert Series of the Year
Club of the Year (Bill Griffin Award)
Show Club of the Year (Cecil Corbett Award)
Club/Mobile DJ of the Year (Richard Nixon Award)
FM Radio Station
AM Radio Station
FM Radio DJ (Larry Crockett Award)
AM Radio DJ (John R Award)
Syndicated Radio Show of the Year
Radio Show of the Year
Internet Radio Station
Internet Radio Show
Internet Radio DJ

** Important information from the CBMA Ballot FAQ page **
How can I get a Paper Ballot?
We ask that you vote online if at all possible, but if you have a problem with the online voting you can submit a paper ballot. Please contact us at 843-280-9000 and we will make sure you get a paper ballot to send in via mail.
How do you know my ballot is valid?
You should have received an email or card with your member id and secret code. These 2 numbers will be included with your ballot to validate it for this year's total.
Should I send a Paper Ballot in via mail?
Only if you have problems with the online voting process. Please do not send your ballot in via mail if you have already voted online. They will not count twice.
What if I mess up on my ballot?
You can vote again. Your last valid ballot will be the only one that counts in this year's totals.
How do I know this is Legit?
Every ballot is automatically submitted to Michael Teal CPA via email. He will validate all ballots with the member ID and secret code to confirm the totals that will be used to determine the winners this year.
Who can use this form to vote?
Only the validated ballots submitted from CBMA Members will be counted for the awards tally this year.