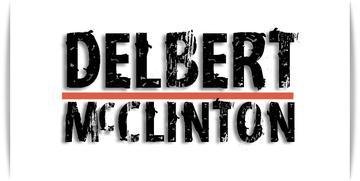 Wednesday, September 11 2019
On September 11, 2019, Delbert McClinton received the Americana Lifetime Achievement Award for Performance. An article published on the Music Row website reads:
"Nobody knows how to light up the stage quite like multi-Grammy winner Delbert McClinton, who will be receiving the 2019 Lifetime Achievement Award for Performance. From his early bands The Straitjackets and The Rondels to his current iteration with the Self-Made Men + Dana, he continues to sell out concert halls coast to coast. Following his rise as a prominent figure in the flourishing Texas music scene of the mid-'70s and '80s, McClinton's impact ultimately expanded beyond state lines. The roots music veteran began his highly lauded career as a professional harmonica player before becoming a formative artist who has since recorded award-winning as well as chart-topping works, including his funk-inflected staple "Giving It Up for Your Love" (1980). McClinton has graced many distinguished stages throughout the last six decades, lending his palpable energy and dynamic stage presence to performances on Saturday Night Live and Austin City Limits, to name a few. As Lyle Lovett lovingly puts it, "If we could all sing like we want to, we'd all sound like Delbert McClinton."
Congratulations on a well deserved award, we love Delbert's music and his distinctive style and sound. You will find a few of his recordings below.