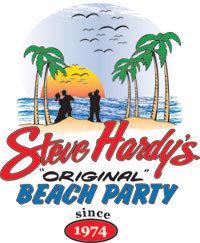 Sunday, October 20, 2019
Earlier tonight it was announced that Jackie Gore's contribution to the Steve Hardy tribute CD would be his take on the Jerry Butler hit, "Dream Merchant". The song was produced by Freddy Tripp and Chris Biehler for the project. The song made it's debut on Steve Hardy's Original Beach Party and you can also hear Jackie's interview in the video below. Also for more informaiton on how you can help Steve's family along with the original announcement on this special project, click here!
Love Beach music! This music is timeless... Jackie Gore does a fabulous job on "Dream Merchant"! Love his voice.
Posted by
Karan Roblin
on
01/31/2020 - 10:42 AM
I can't believe I'm saying this, but, Jackie Gore's version of Heh! Mr Dream Merchant is BETTER than Jerry Butler's. I think it is the best song Jackie has ever done and he has had some fabulous songs.
Posted by
Betty
on
03/22/2020 - 09:40 PM