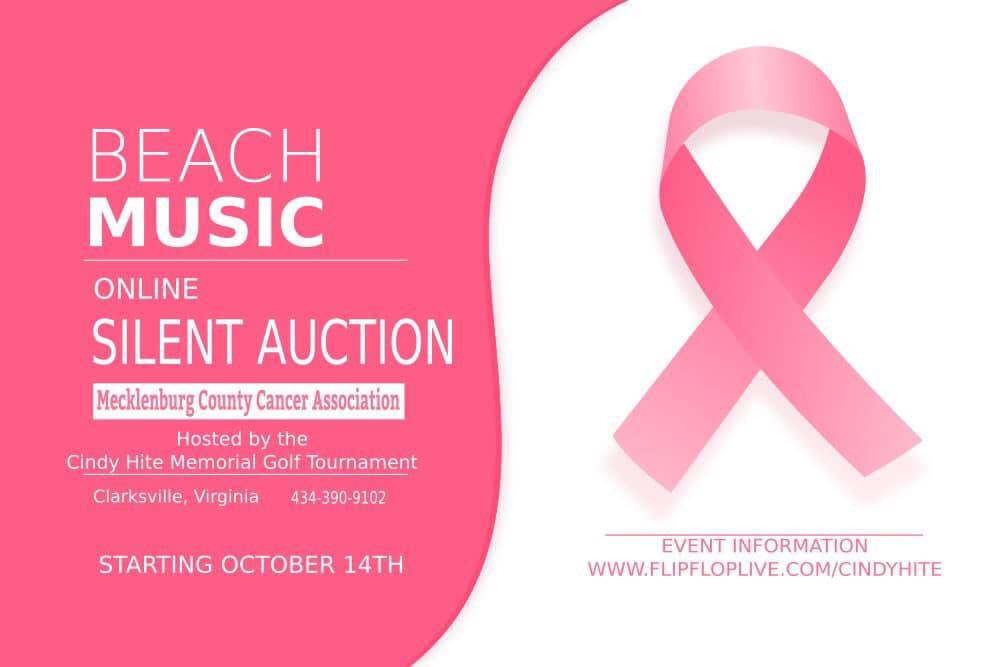 In October we launched an online Beach Music auction on our website that was hosted by the Cindy Hite Memorial Golf Tournament in Clarksville, Virginia. Dale Hite from the Lake Live Live Concert Series approached us about participating and of course we were all in. In addition to the online auction they also hosted a silent auction, golf tournament and concert afterwards with J.B. and the Get Down Browns on October 18th and 19th at the Kinderton Country Club in Clarksville, Virginia.
It was announced that proceeds for this event totaled over $70,000 for the weekend event and all going to the Mecklenburg County Cancer Association. This event was started by members of the Hite family to honor Cindy who passed from cancer in 2011. The Clarksville and Southside, Virginia residents have such giving hearts and they also happen to be tremendous Beach Music fans with their concert series growing year after year.
Thank you to everyone that participated in the event, all of the businesses and entertainers who donated items for the auctions and for the volunteers who gave their time. This is an annual event and we hope to be part of this great event in 2020.