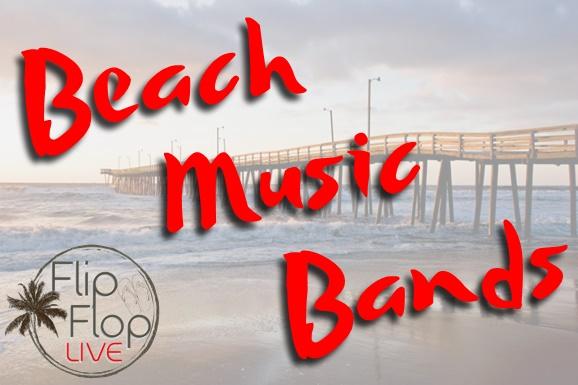 Thursday, November 07 2019
So much talent from all of the artists and musicians throughout the Carolinas and Virginia! From the countless miles driven yearly, the release of new music and the true talent presented on stages throughout the South keeping the classics alive. If you visit the "Band Page" on our website, take a look at the talent that makes up our industry. Many spend days and/or weeks away from their families while performing multiple shows daily with the shows being hundreds of miles apart. Thank you for your dedication to the industry, keeping the classics we love alive and bringing us new music to enjoy for years to come.
If you love listening and/or dancing to the bands, you will find LIVE events listed below scheduled for the upcoming weekend. All events can be found in our "CBMA Weekend Guide" for easy accessibility from your mobile device, tablet, PC and of course you're more than welcome to print it as well.

Thursday, November 7, 2019
4:00 PM - Deckerz: Rick & Lisa Duo
8:00 PM - Deckerz: The Castaways
9:00 PM - HOTO's: Sand Band & Special Guest
9:00 PM - Ducks: Rhonda McDaniel & Carolina Coast feat. Kendrix Singletary

Friday, November 8, 2019
8:00 PM - HOTO's: Sea Cruz / Jim Quick & Coastline
8:00 PM - Deckerz: Big Time Band
9:00 PM - Spanish Galleon: Envision Band
9:00 PM - Fat Harold's: Cat5
9:00 PM - Ducks: The Entertainers
Saturday, November 9, 2019
12:00 PM - HOTO's: Feature Attraction Band (FAB)
12:00 PM - TIKI Bar: Track Artist Showcase
3:00 PM - Spanish Galleon: Industry Awards - Various Artists Performing
8:00 PM - Deckerz: Rhonda McDaniel & Carolina Coast
8:30 PM - HOTO's: Sand Band / The Castaways
8:45 PM - Spanish Galleon: Tim Clark Band
9:00 PM - Fat Harold's: Steve Owens & Summertime
9:00 PM - Ducks: Hip Pocket

Sunday, November 10, 2019
12:00 PM - Alabama Theatre Parking Lot - Tailagate Party
3:00 PM - Alabama Theatre: 25th Annual CBMA Awards Show - Various Artists (see list below)
8:30 PM - Ducks
9:00 PM - Spanish Galleon: Embers feat. Craig Woolard
9:00 PM - HOTO's: Band of Oz

Scheduled artist/band lineup for the awards show:
Gary Lowder and Smokin' Hot
Bo Schronce
Too Much Sylvia
Jaye Hammer
Rick Strickland and Lesa Hudson
Sand Band
Terri Gore
Rhonda McDaniel
Ms. Jody
Sea Cruz
Cat5
Jim Quick & Coastline
Embers feat. Craig Woolard / Jimmy Hall
Tim Clark Band