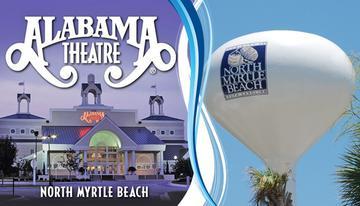 Wednesday, November 06 2019
As you' probably already know, the biggest party in Beach Music is happening this weekend in N. Myrtle Beach, South Carolina. If you're unable to attend, you can still listen to the results as they're announced LIVE on US98.3 FM with Mike Brooks and Big Allan D. They're taking their weekly show "Carolina Ocean Drive" on the road to N. Myrtle Beach. To listen, be sure to visit our website on Sunday, November 10, 2019 at 3:00 PM where you can stream the show LIVE. Mike and Allan will be backstage while keeping you updated on the results.

We'd love to have you join us in person and there's still time but if you can't, be sure to tune-in on Sunday!