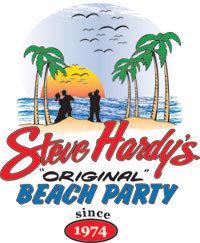 Wednesday, November 20 2019
The Steve Hardy tribute CD can now be pre-ordered online. There will be a limited number distributed! This would make a great Christmas gift for those Beach Music fans. Cost of the CD is $25.00 (this includes shipping) plus any applicable sales tax.
CLICK HERE TO PURCHASE ONLINE!
Order by mail:
Make checks payable to: Steve Hardy Tribute CD
Britt Hardy
461 Brevard Road
Winterville, NC 28590

Order by phone:
Kim Jones - 252-413-8273

100% of the proceeds from the sale of this CD will go to Steve and his family to help offset rising medical expenses.
Album artists include:
Mark Black
Band of Oz
The Embers feat. Craig Woolard
The Entertainers
Jackie Gore
Main Event Band
The Band Punch
Teresa James & Big Joe Turner
Sammy O'Banion
Saints of Soul
John G. Franklin
Russel Tompkins Jr.
Steve Owens and Summertime
The Catalinas
Chairmen of the Board
North Tower
Blackwater
and more!
Don't forget that Steve's Annual "Thanks for listening Christmas party" is coming up Thursday, December 19, 2019 and we have the details about tickets etc in our earlier story, Click Here for more information!