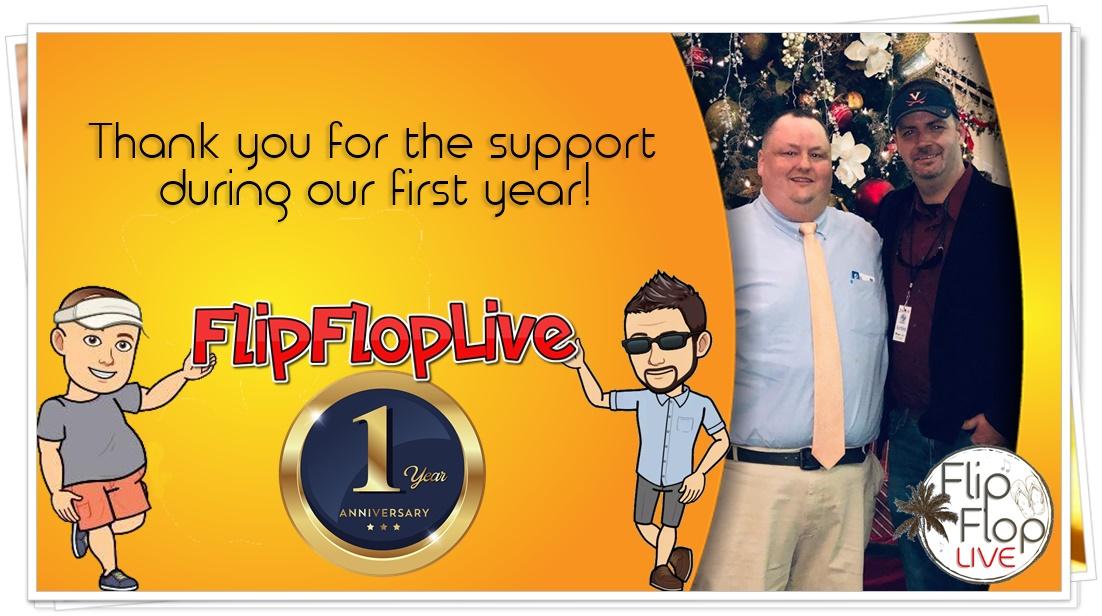 Tuesday, February 04 2020
February 4, 2020
It was one year ago today that Flip Flop Live was officially launched! We never expected to have the success we've been so fortunate to achieve, especially within our first year. Two guys who love Beach Music with one simple idea that has proven to help so many and to fill a void while bridging all aspects of the the lifestyle we cherish. Our initial thought and goal was to simply be your one stop destination for everything Beach Music and that still remains true today but we're expanding on opportunities to reach an even larger base with upcoming plans we have in currently in place.
We've met so many great people while attending various events and so many who approach us and thank us for our work. It's a great feeling knowing that we've helped others who struggled to find the same information we were seeking that prompted us to take the plunge with our idea. No it's no rocket science but we attempt to present everything on a clean, easy to navigate platform allowing you to quickly find the information you're looking for along with quality content and accurate information.
We work daily to find information we feel is important to our visitors along with updating our website with submissions from various sources across three states and we welcome any new submissions. Our industry is alive and well and with support of everyone, we can all make an impact. Help us to continue to build Flip Flop Live around "The Community" by visiting, sharing, submitting information during our quest to make sure we're your one stop destination for "Everything Beach Music. Thank you for all of your support and we do have big things planned and currently in the works and we look forward to releasing this information to you.