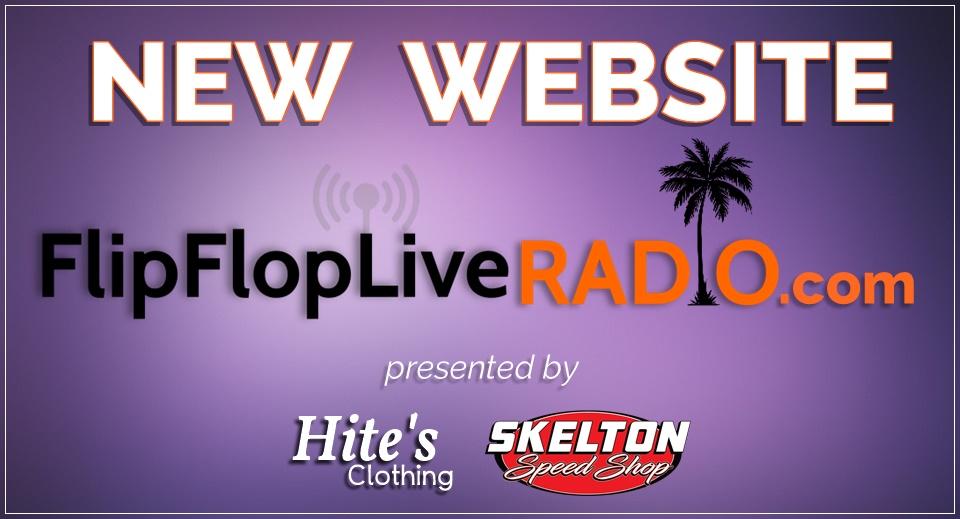 We've launched a brand new website for Flip Flop Live Radio!
We put together the first Flip Flop Live Radio show last weekend to give everyone something a little different on a Saturday night with the ability to have a live request show. Due to the overwhelming messages and emails we've received to continue the show, we've decided to move forward with FFL Radio. This is something we've wanted to do for quite some time and with your support and with the tremendous support from our title sponsors "Hite's Clothing and Skelton Speed Shop, we're staying on the air.
We'll continue with our "Saturday Night House Party" and we'll branch out with more shows with a few surprises PLUS we're looking to move into a twenty-four hour format. More content will be added to our new website as we grow and our original "Flip Flop Live" website will remain geared to the Beach Music community. Also we're working on something GREAT that will be released shortly for all of the beach fans!
Be sure to tune in tonight from 7:00-11:00 with your host, DJ Andy Lucy by visiting our NEW WEBSITE and you'll have the ability to join our chat with the other listeners, request your songs and hang out for the Saturday Night House Party. You can request everything from Beach, Blues, Boogie, Country, R&B along with Classic and Southern Rock. This show is tailored to play the current and classic hits making it a party for everyone. Relax on the porch, pop open a cold beverage of choice and forget the craziness happening in the world for a few hours.

Did we mention we have a new FACEBOOK PAGE as well? Be sure to give us a like and thank you for your continued support!