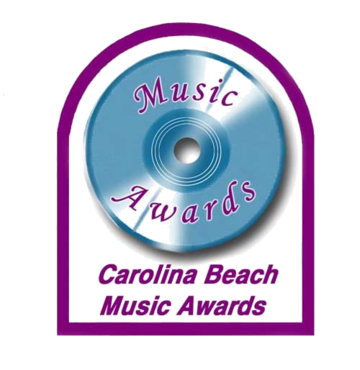 The following email was sent out concerning the 2020 Carolina Beach Music Awards.
Covid-19 / The 2020 CBMA
& Renewing
Your CBMA Membership!!
We here at CBMA are keeping a close eye on the Covid-19 situation and hope and pray that this pandemic will end soon and we can all get back to the Live Carolina Beach & Shag Music we love so much!!
Please support your local businesses that are struggling to stay afloat and make sure that when the time comes to patronize those establishments that keep our music and dance alive.
Hopefully soon, we'll all be walking through the doors of Fat Harold's, Hoto's, The Galleon, Deckerz, Ducks, The Pavilion and The OD Arcade and all the other establishments that play our music.
A BIG THANK YOU to all the DJ's and Artists for keeping us entertained during this crisis on the radio, online and Facebook!!
As of right now, everything is staying "as is" as far as dates for the 2020 CBMA Nominating, Voting and Weekend.
That could change in the coming weeks and months as we still have some time to make plans if needed. We have already started looking at new dates if we have to postpone or change the way we normally do the event.
The
Carolina Beach Music
2020 Hall Of Fame Class
will be announced next Friday on April 24th which would have been the last Friday of Spring SOS as we normally do. Join myself along with Mike Worley live from Noon until 2 pm on 94.9 The Surf and streaming live on 949thesurf.com to see who will be inducted into the CBMA Hall of Fame on Friday November 13th, 2020.
We understand times are tough but if you are able to renew your membership at this time, Please do so.
Last year with the help and direction of Bo "The Web Guy" Gilbert, we found out it is possible to do the Nominations and Voting online which we might have to do 100% this year due to the Coronavirus and postal restrictions.
Renew Your Membership today Online below
You can still join online by postal mail using this link to copy and print out the form and mail in with a check or credit card info.
Industry Members can join above online or using the link below to download the application and mailing it in
If you have a group of individuals that love Carolina Beach Music such as a Fan Club, a Night Club, Radio Station, etc...
You can join as a group and get a discount to join by using the link below
Also remember if you want the best seats for the 2020 CBMA's
Book your seats today at the Alabama Theatre for Sunday November 15th!!!
When you purchase your CBMA Tickets and would also like to attend the "One" Show or the "Christmas" Show at the Alabama Theatre anytime during the year; you can get a 30% discount on those tickets if your purchase them at the same time.
If you've already purchased your CBMA Tickets and would like to take advantage of this offer. Give the Theatre a call and ask the associate for the CBMA Special tickets discount!!
1-800-342-2262