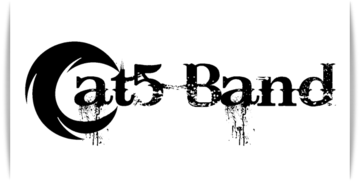 Saturday, May 2, 2020 it will be a special edition of the Saturday Night House Party on Flip Flop Live Radio. We've partnered up with Lake Life Live and in lieu of the Cat5 performance originally scheduled for May 2nd, we'll be hosting a special event highlighting the band throughout the night including live audio, studio cuts, interviews with members and more.

If you're near Clarksville, Virginia, we'll be broadcasting LIVE from Hite's Clothing at: 301 Virginia Avenue. Pull up in front of the store and stream the show with the free WiFi available in town, stop by a local restaurant and grab some take out, crank up your radio and/or listen to the speakers that we'll provide outside of the store and take part in Lake Life Live. This is going to be a lot of fun and as usual you can submit your song requests via text at: 260-BeachDJ, join our chat room on the website and of course post your photos of you enjoying the event on our Facebook page.

Please be sure to follow social distancing guidelines such as six feet apart, no crowds over ten people etc. The local government has allowed us to do this and we can't thank them enough!
Saturday tune in at: www.FlipFlopLiveRadio.com
Lake Life Live on Facebook: www.facebook.com/lakelifelive
FFL on Facebook: www.facebook.com/flipfloplive
FFL Radio on Facebook: www.facebook.com/fflradio
Think everyone understands the situation and appreciates the effort to keep things at least "semi normal". Thanks for the effort!!!!
Posted by
Mike Chandler
on
04/30/2020 - 11:43 AM