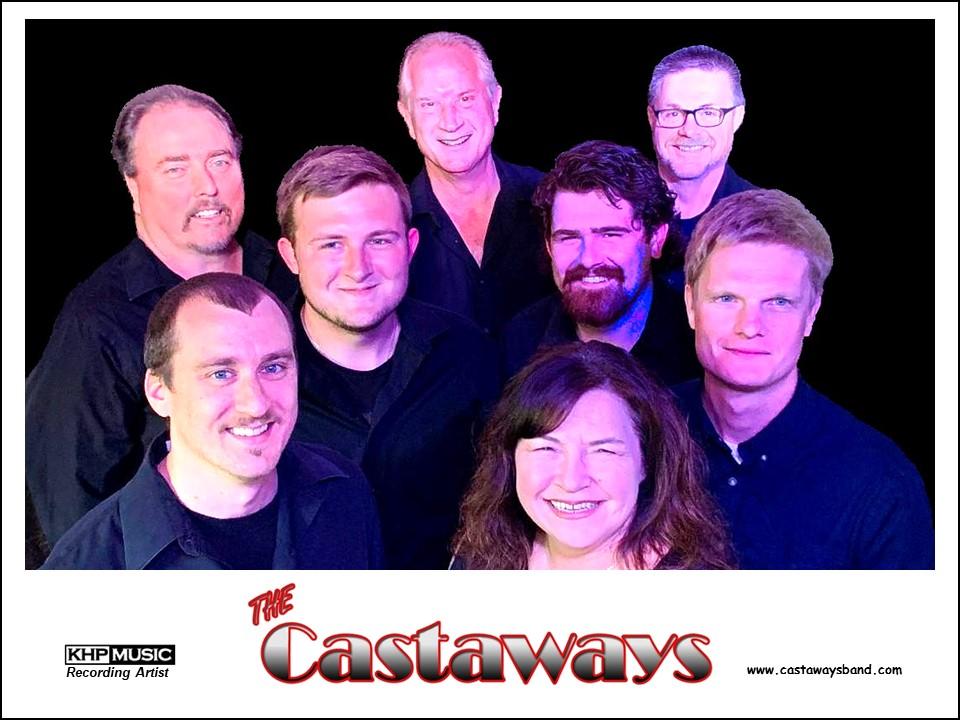 The next time you catch a live show from the Castaways you may notice a few new faces on stage. Known widely for their music since 1961 and based out of Durham, North Carolina, they always deliver a professional show with their blend of Beach, Soul and and Rock n' Roll. It's no wonder they're Carolina Beach Music Award recipients in: 2006 for Brand New Artist, 2009 for Collaboration or Duo for "Your Love Looks Good on Me" with Bo Schronce and in 2012 for "Blues Album - I'm Just Sayin". "With 8 members on stage, The Castaways bring a full sound that includes live horns and versatile vocals covering a variety of music. Don't be surprised if you hear some current country, Top-40, or a little southern-rock as well! No tricks or gadgets - what you see is what you hear!"
Current Lineup
Karen Clayton - Lead Vocals
Guy Brooks - Bass
Randy Smith - Keys
Jeff Weidhaas - Trumpet
Jason Pulley - Trombone
Brady Hasting - Sax
Cole Brown - Guitar
Justin Fitts - Drums
Mike Ashworth - Sound aka "Sound Chef"
We'd like to welcome the new members and we look forward to seeing you on the road soon and we're thinking about all of you during this time. We'll all be back on the road soon attending live events.
Castaways Links:
Website
Demos
Facebook
Booking Information:
Guy Brooks - 252-432-9706