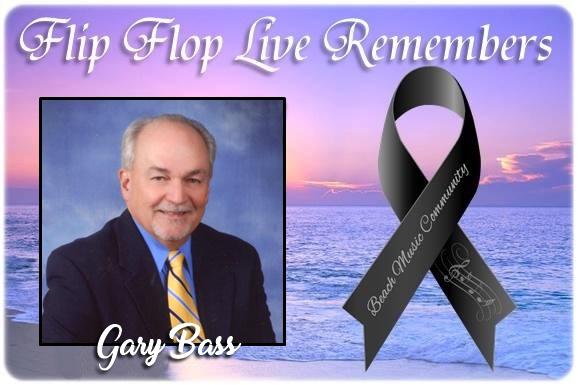 July 20, 2020
Saturday, July 18, 2020 we received the sad news of the passing of legendary DJ, Gary Bass. He will be missed by so many that he's touched through friendships as well as throughout his music career. It wasn't often the we'd visit Fat Harold's and not see him in one of the DJ booths or somewhere in the building. Full of life and a lot of fun we'll certainly miss the great conversations with Gary. Our prayers go out to his family during this time along with the Beach Music Community. For service information, to read his obituary and to send your condolences to the family, please use the link below!
Obituary for Gary Franklin Bass III
SUMMERFIELD - Gary Franklin Bass, lll, 69, passed away unexpectedly July 18, 2020. Gary was born in Columbia, SC, on August 29, 1950, the son of Gary F. Bass, Jr., and Gladys Lewis Bass.
Gary retired from Arthur J. Gallagher Insurance Company with 34 years of service, but his true passion was Carolina Beach Music. Gary is a true "Legend" who promoted beach music and the shag dance with his heart and soul. Gary was the owner of Beach Party Sounds. The DJ business gave him the pleasure of playing all over the country, sharing his talents. He has been the house DJ for Fat Harold's Beach Club from 1985 until his passing. He loved Fat Harold and the staff like family. Gary loved to DJ, record and entertain. In 1989, he recorded his greatest hit, "Soothe Me". He was very dedicated to Camp Kemo, a camp for children with cancer and blood disorders. For the past 30 years, he volunteered his time and talents to raise money for these children.
Gary loved his family, loved life and enjoyed a good laugh. He never met a stranger, making friends for a lifetime. Some of his greatest accomplishments include, being an Eagle Scout, a member of the DJ Hall of Fame, CBMA Club and Mobile DJ 7 years, and being inducted into the Beach Music Hall of Fame. Gary is a member of Greenbrier United Methodist Church, Winnsboro, SC and attended Muir's Chapel United Methodist Church, Greensboro, NC. Gary is survived by the love of his life, Robin Bass. Brother, Lunceford Bass, Sr. and wife, Diane, nephews, Lunce Bass, Jr., DJ Bass, and wife Mimi and his unborn great nephew, and a loving extended family and friends.
Life will not be the same without you, Gary, but great memories of our time together will live forever.
Due to COVID restrictions, a memorial service for the family will be held at 2 pm on Tuesday, July 21, 2020, at Muir's Chapel United Methodist Church, Greensboro, NC. Service will be conducted by Reverend Brenda Newman and Reverend Jeremy Pegram.
A graveside service will be held on Wednesday, July 22, 2020, at 11 am, at the Greenbrier United Methodist Church Cemetery, Winnsboro, SC. Service will be conducted by Reverend Walt Ballenger. There will not be a reception following, due to COVID restrictions. Memorials in Gary's name may be made to Greenbrier United Methodist Church, 681 Greenbrier Mossydale Road, Winnsboro, SC 29180 or Camp Kemo, 7 Richland Medical Park Drive, Columbia, SC 29203. A celebration of life with his beach music family will be held at a later date. Forbis and Dick Guilford Chapel is serving the family.
Send your online condolences on their website: