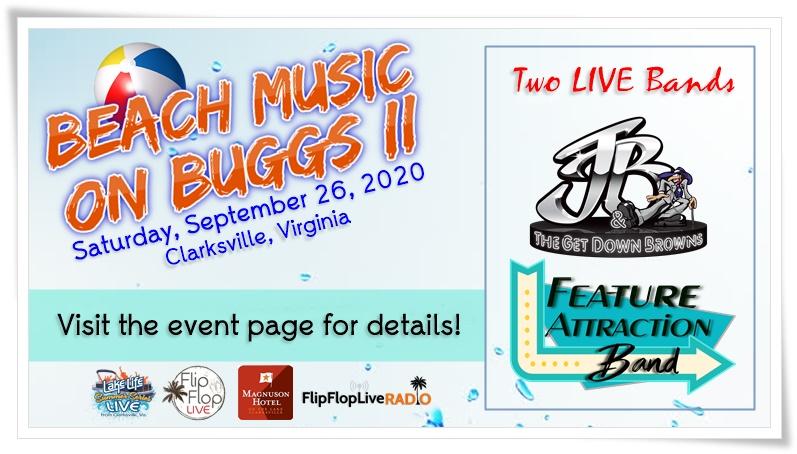 We had such a great response to the "Beach Music on Buggs" event earlier this month that we decided to do it again and make it even bigger and better. Mark your calendars for Saturday, September 26, 2020 from 3:00-6:00PM! Boaters are invited to gather at the point behind the Magnuson Hotel between the railroad trestle and the 58 Business bridge in Clarksville. DJ Andy Lucy be broadcasting on Flip Flop Live Radio but instead of prerecorded music we'll have two Southside, Virginia favorites performing LIVE on the banks of Buggs Island Lake.
Flip Flop Live along with Lake Life Live proudly present JB and the Get Down Browns along with the Feature Attraction Band.
There will be several ways to listen which include tuning your radio to: 88.1 FM, by downloading the Live365 app and searching "Flip Flop Live", streaming on our website: www.FlipFlopLiveRadio.com and of course the bands will have their system setup on the banks of the lake. We'd like to thank David Varner of Lake Country Internet for providing the highspeed internet connection and also to the Magnuson Hotel on the Lake for providing power for this event. **Please note** The FM signal will only be available in the vicinity of the Magnuson hotel with our transmitter.