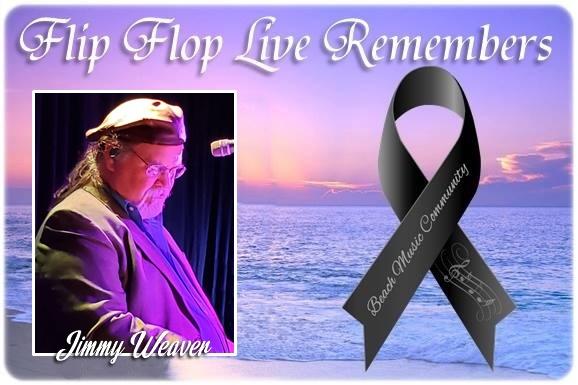 UPDATE: June 1, 2021
We came across a great tribute to Jimmy that we wanted to share with everyone. This was put together by former band members of Jimmy's with "Too Much Fun" in which he was a member for seven years. The video goes on to say: "He sure made us a better band. Jimmy was a fun guy to be around, a great musician and a very fine human being. We will all miss him. We put together a small memorial to him from his years with TMF. The song, "New Toy" was a Jimmy original, and on our first record."
View the video below:



ORIGINAL POST: October 11, 2020
We read the shocking news yesterday afternoon that we lost another Beach Music great, Mr. Jimmy Weaver from Steve Owens and Summertime. So much talent rolled up in one package, it was always great to watch him perform and he was a great friend to so many. According to his website, Jimmy was previously a member of; The Embers, The Main Event Band, The Castaways, Slowhand, Back N' Time and most recently, Steve Owens and Summertime along with the Jimmy Weaver Trio. He also recorded with many other artists and bands across a wide variety of genres.
We've included the original post from the band as well as several videos we've taken the past couple of years below along with his latest single, Runnin' Blue. At the bottom there's also an interview from Johnny's Jukebox on Riptide Radio that John Hall and Jimmy asked us to post for them. Our continued prayers are with Jimmy's family, his Steve Owens and Summertime brothers and all of his friends. He will certainly be missed by so many!
Very Sorry to hear the news Jimmy Passed, His family is in my prayers.
Posted by
john Ruwadi
on
10/23/2020 - 02:16 PM