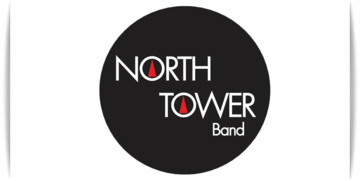 Update March 9, 2021 from North Tower
We just received more encouraging news regarding Johnny and his recovery. He is scheduled to go to Wake Med Rehab this afternoon. A note from Enda and
Johnny
: "Thanks everyone for the prayers and well wishes. I know that helped." We in his North Tower family would like to second that "thanks" and ask you to continue praying for his complete healing.
Update March 7, 2021 from North Tower
We received a very good report regarding
Johnny Hopkins
today. We're happy to report that he is making progress, has started therapy and his prognosis is good. We appreciate all of the prayers for
Johnny, Edna and their family. We ask that you to continue praying and sending well wishes. Edna said he's enjoyed the texts and cards. Let's face it....everybody loves Johnny. We sure do and I can assure each of you that Johnny feels the same about each of you.

Original Post March 1, 2021
Our prayers go out to Johnny Hopkins his family and the North Tower family. Tonight the band made the following post:

"We'd like to let everyone know that our brotherJohnny Hopkins suffered a stroke yesterday. He's at Rex Hospital and is currently in ICU. We don't have a lot of details at this point but are asking for prayers for Johnny, Edna and the family. Edna asked that we post this because she knows that so many people love Johnny. We will update this as we have additional information. That you all for the prayers and well wishes."
Do you have updates on Johnny? Eager to know how he is doing.
Posted by
Deb Hertlein
on
03/09/2021 - 04:20 AM