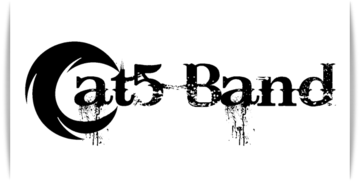 Cat5 just announced they will be releasing new music around April 1, 2021. We're looking forward to hearing it and we'll be sure to keep you posted on any updates the band announces. Be sure to visit their website and head over to the Facebook and other social media accounts and be sure to follow or like their page. You can read the band's announcement below:
The band's original post:
All the tracks including Vocals have been recorded for our Upcoming #Cat5live studio release. Be expecting New Music from Cat5 around the 1st of April and no this is no April fools joke. Tracks where recorded at Vision Sound Studios which is run by two of the best in the industry. Spook Joyner and John Joyner. The Song was written by Hit Songwriter Buddy Owens who has written songs recorded by Blake Shelton and Miranda Lambert among others. We will be giving out more information as the time gets closer. But the icing on the cake is this, The song, "The Beach and the Boulevard" was the last recorded song by Hugh 'Tuff' Blanton right before he passed away. So this song is very special to all the members of the band and Tuff loved this song the very first time I played it for him. And we hope you do too. Be watching for the updates on #socialmedia as we prepare for for the launch of The Beach and the Boulevard.