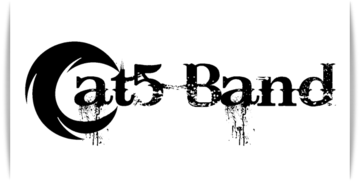 On Sunday, June 20, 2021 Cat5 announced the addition of a new bassist starting July 1, 2021. We'd like to wish Billy all of the best in his future endeavors and we'd like to say congratulations to the newest member, Allan Royal, II.

Their post reads:
"Important update!
Last week we had the opportunity to audition three very talented and capable Bass Guitar players for the Cat5 Band. All three bring characteristics with them that are unique to the position. And we want to Thank each one of these guys for taking time out of their schedules to share their musicianship with us. It was an honor and a blast to play music with each one of you.Each one was very capable of filling the Bass Guitar Position with Cat5.
But a decision has been made.Storm Chasers, We are truly excited to welcome the newest addition to the Cat5 Band.Mr. Allan Royal II. Allan comes to us from the triad area of Winston Salem.Some of you might remember Allan from his days with Allie Privette in Midnight Allie or on stage with Gary Lowder and Smoking Hot.
His expertise in the studio and on stage brings a new dimension to Cat5 and we are very happy to have him on board. In my opinion Allan is one of the most underrated Bass Players on the East Coast and also a very talented guitarist and singer. Allan's first show with Cat5 is July 1st so be sure to welcome him into the camp when you see him. We know you are going to love him.For more information on dates near you, check out our Website at www.cat5live.com Thank you for your continued support of the Cat5 Band. We truly appreciate you.Tim Sidden"
We've included the band's original post below and be sure to like/follow them on Facebook and you can also join their private Facebook group: "The Storm Chasers"