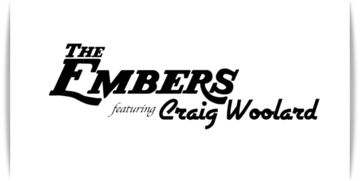 If you've noticed on various photos that were recently shared of the Embers featuring Craig Woolard, you may have noticed a difference face sitting behind the drums. On August 30, 2021, Rita Free made a post on Facebook regarding Wayne Free and his recent procedure. Wayne told us earlier today "I'm recovering great, driving Ree up the wall" and went on to talk about how supportive and understanding the band has been. He appreciates all of the messages they've received! We know he's ready to get back on the road doing what he loves and we'll continue our prayers for Wayne.

The original post reads:
"As some of you know, Wayne had to have surgery. We try to guard and protect our private lives as so much of our life is public but we wanted to do a quick update for everyone! Wayne is great and recovering, now at home. He is a hard one to keep still to recover but I'm doing my best! lol He can not wait to get back on the road with The Embers and back to his Beach Waves Radio show "The Freeway". We would like to thank The Embers Organization for their support and encouragement throughout, everyone has been absolutely amazing! The crazy crew of DJ's at Beach Waves have provided support and laughter for both of us! We love both of our professional families
We continue to be thankful for prayers and well wishes from many. We feel very blessed to have caught this "hiccup" and fixed it before there was a major problem!! The Good Lord was watching over us! Morale to the story, if you feel something is off....go get it checked!We would love to have continued prayers and continued respect for privacy. Please understand there is no way Wayne or I can respond to all of the messages but we see them
Special thanks to our family circle, without my mom staying in the waiting room with me for days and my sister taking care of EVERYTHING else on the homestead, I would have truly lost my mind! We were able to to come home to a spotless, sterile house with a fridge full of food thanks to Rhonda and Stephen. Our friends and family are the best of the best! #thisishowthefunkindoodaldo"

Photo Property of Rita Free