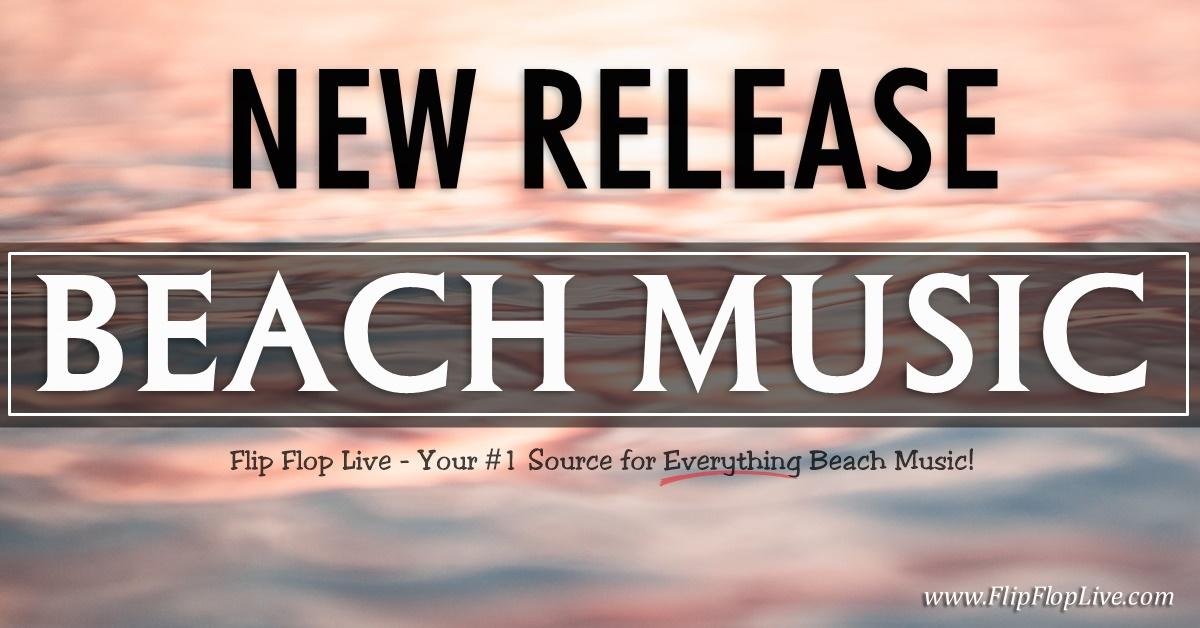 Cape Fear Beach Sessions Vol. 2 was released by J.K. Loftin of Cape Fear Studios. Like the first volume, JK has done a great job bringing together these artists and their songs which includes; Sylvia Johns Ritchie, the I-42 Band, Feature Attraction Band, Russell Henry and the Carolina Dreamers. If you'd like a physical copy of the CD the price is $10.00 plus $4.00 shipping and of course you can get a digital download that will be provided via Dropbox or WeTransfer. To purchase your copy, you can pay via Venmo using: "Cape Fear Studio" or by PayPal or Zelle. You can contact J.K. Loftin directly by clicking here: J.K. advised that other methods of purchase are currently being setup so be sure to stay tuned and call your favorite DJ's and stations and support these artists.
Photo property of Cape Fear Studio - Click to view
We've also included a review below from Craig Fleming from BeachMusic45. Be sure to visit their website as Pat Patterson presents the live Smokin' 45 Countdown the first Monday of each month at 7:0OPM EST on the Largetime Network.
Craig's Review;
"Cape Fear Beach Sessions Volume 2 - Various Artists Compilation
J,K, Loftin has been a fixture in the Beach Music industry for years, having played with such groups as The Craig Woolard Band, Mark Roberts and Breeze, Gary Lowder and Smokin' Hot, Steve Owens and Summertime, and most recently The I-42 Band. He engineered and or/co-produced about 2 dozen albums for Judy Collins and later her sister Jeannie on her 3 labels, the first of which was "All Aboard 2, The Beach Boogie Train" which featured Billy Scott's "My Kind of Girl". The compilation was nominated for eight CBMA's and won seven! The only one it didn't win was Engineer of The Year! J.K. said nobody knew who he was back then! He is now the Chief Engineer and Producer at Cape Fear Studio in Wilmington, N.C. where he has worked with many Beach Music artists including Sylvia Johns Ritchie, Feature Attraction Band, and Russell Henry among others. A few years ago, calling on what he had learned from Judy Collins, J.K. decided to release compilation CD's featuring the artists he works with and that gave us "Carolina Moon" and "Cape Fear Beach Sessions Volume 1" which both spawned several #1 hits on various charts. He has now released his third compilation CD entitled "Cape Fear Beach Sessions Volume 2", The new compilation features Sylvia Johns Ritchie, J.K.'s own I-42 Band, The Feature Attraction Band, Russell Henry, and The Carolina Dreamers. Let's take a closer look at each of these songs, shall we?
Burnin' It Up For Your Love - Sylvia Johns Ritchie
We covered this tune in our November edition of Inside The Music, but to refresh everyone's memory, this is a Sylvia original that features Sylvia wearing out those 88's, J.K. on guitar, and a smokin' saxophone to boot! There is also a fun video for the tune that was filmed at 3001 Nightlife in Myrtle Beach. The video is available on You Tube and the song is available for download on I Tunes, The song has been steadily moving up Eric Bowman's New Beach Music Countdown since its release and it currently sits at #20 as of December 11th. Download "Burnin' It Up" today! You will be glad you did!
Carolina Summer - I-42 Band
The second tune on the compilation is from J.K.'s own I-42 Band. According to J.K., this song is an anthem for everyone who loves their time spent at Carolina beaches in the Summertime. I would have to agree J.K.! Featuring an outstanding vocal performance from Bryan Mayer, tip of the spear instrumentation from J.K. and the rest of the guys, and top shelf production, it's no wonder this song has been steadily gaining momentum since its release. The song finished #26 on Justin Rouse's 2021 Top 40 and is currently #2 on Don Mark's Surfside Top 20 as of December 18th! Look for this fun tune to steadily move up the charts in the coming months! "Carolina Summer" is available for download on I Tunes. Download it today! You will be so glad you did!
Satellite Radio - Feature Attraction Band
The Feature Attraction Band has been making noise on the Beach Music scene for years now. The band has had numerous charting songs including "Feel That Way Again", "This Ones For The People", "Cigarette Kisses", and their smash hit "Call Me" which was on just about every major Beach Music chart for weeks on end! The group is back with their latest release "Satellite Radio" which is already garnering chart action as it is currently #38 on the Beach Music Top 40. The song talks about how "Satellite Radio can take you to any time that you want to go", whether it be '73 or '93! What an improvement from when we all listened to our Big Sister's Radio! This song features those smooth vocals we have become accustomed to from the FAB, killer horns, and again tip of the spear production from J.K. Give this tune a spin and watch the dance floor fill up! I look for this tune to storm up the Beach Music charts in the coming months! You can download "Satellite Radio" from I Tunes, and you should add this smokin' tune to your Beach Music collection today!
Ruby Baby - Russell Henry
As a member of The Drifters for over 50 years, Russell Henry's place in Beach Music history is secure! Russell keeps writing additional chapters though at the ripe young age of 81! Russell has recently given us fresh new takes on songs such as "Be Ever Wonderful", "Drip Drop", "There Goes My Baby", "When You Dance", "True Love, True Love", and his most recent smash hit "The Twist". He is back at it with his latest rendition of the Drifters classic "Ruby Baby". According to J.K. "this is a really cool version of the song that maintains its integrity but adds several cool new updates to the old favorite, originally released by The Drifters in 1958". I 100% agree with that statement! Russell has never sounded better and when you layer in some smokin' horns and an underlying organ, you have an instant dance floor classic! Another chapter written in the Beach Music legacy of Rusell Henry! Look for this song to storm up the Beach Music charts in the coming months! Thank you, Russell Henry, for all that you have done and continue to do for Beach Music!
Hey Girl, Hey Boy - Carolina Dreamers
The romantic smoothie "Hey Girl, Hey Boy" from The Carolina Dreamers is up next on the compilation and it has come charging out of the gate. Less than 24 hours after the CD was completed, the tune was played on WCLN 1170 AM in Clinton, N.C. which happens to be the groups hometown, The band got to hear themselves on the radio for the first time! How cool is that! The same night it debuted on the "Highway 17 Beach Party" with Ben Morris from Beach Waves Radio and Ben received so much response from the song that he also ended his show with it! The song, as the title indicates, is a back and forth between a girl and boy expressing their feelings for each other. An absolute smokin' tune if I do say so myself! This tune is making a lot of noise on the charts already as it finished the year at #39 on Justin Rouse's 2021 Top 40 and currently sits at #12 on Don Mark's Surfside Top 20! This is an absolute must for your Beach Music collection! I sure hope we hear more from this talented group in the near future!
When I Wish For You - Sylvia Johns Ritchie
The last song on the compilation has been a long time coming as it was recorded over two years ago! The song was not released when it was recorded due to the staying power of Sylvia's previous hits. J.K. asked Sylvia if he could put it on his next compilation and she said "Yes"! Neither of them knew it would take two years, due to the pandemic, for the song to finally be released! Well folks let me tell you it is worth the wait! This is an amazing song that is one of Sylvia's best recordings to date. The instrumentation on this song is tip of the spear and features Tom Jones' former sax player Kenny Anderson just absolutely smokin' it up on the saxophone! The production is again second to none on this tune and I expect this tune to make a full-frontal assault on all of the Beach Music charts in the coming months! Outstanding job Sylvia!
All of the tunes on "Cape Fear Beach Sessions Volume 2" are originals by the artists themselves or members of the band except "Ruby Baby" which was written by one of the most successful songwriters of the last 70 years, Mike Stoller. Folks this is a must add to your Beach Music collection! Definitely quality over quantity! Although there are only six tunes on the comp, there is no filler material here! Six high quality, superbly produced tunes, each different in their own way. "Cape Fear Beach Sessions Volume 2" will soon be available in various online formats. Be sure to look for it on your favorite online platform. Outstanding job J.K. Loftin! Don't wait so long to give us your next compilation! We will be eagerly awaiting!"