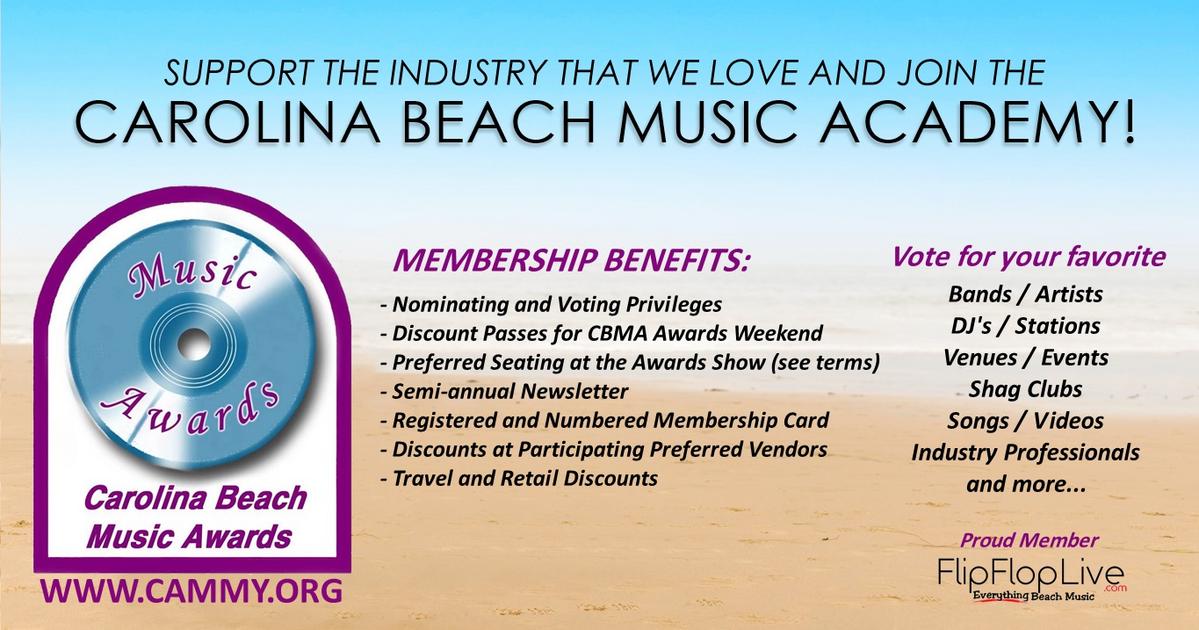 Have you joined or renewed your membership with the Carolina Beach Music Academy? Everyone within the industry contributes and supports the music and lifestyle that we love and they do so in many different ways. By joining the CBMA, it enables you to help recognize the groups, individuals and professionals during the annual awards weekend in N. Myrtle Beach while also providing you with discount Cammy weekend passes, discounts at select vendors, discount awards show tickets and more.

You can view the new membership levels by visiting the CBMA Official Website which includes: Industry Members, Academy Members and Associate Members. Please note that "All Industry professionals or organizations must be a member of the academy to be nominated for an award or to participate in the Awards
Weekend".

Let's make 2022 the biggest year yet by inviting a few friends and/or family members to join the Beach Music family and show them why we love it the way we do. Sign up on the CBMA website today and if you have any questions, the academy can be reached by calling: (910) 281-4400 Be sure to download the Flip Flop Live mobile app to receive deadline updates etc for nominations and voting and once you join watch for your membership card and newsletters.

CBMA Logo Property of the Carolina Beach Music Academy.