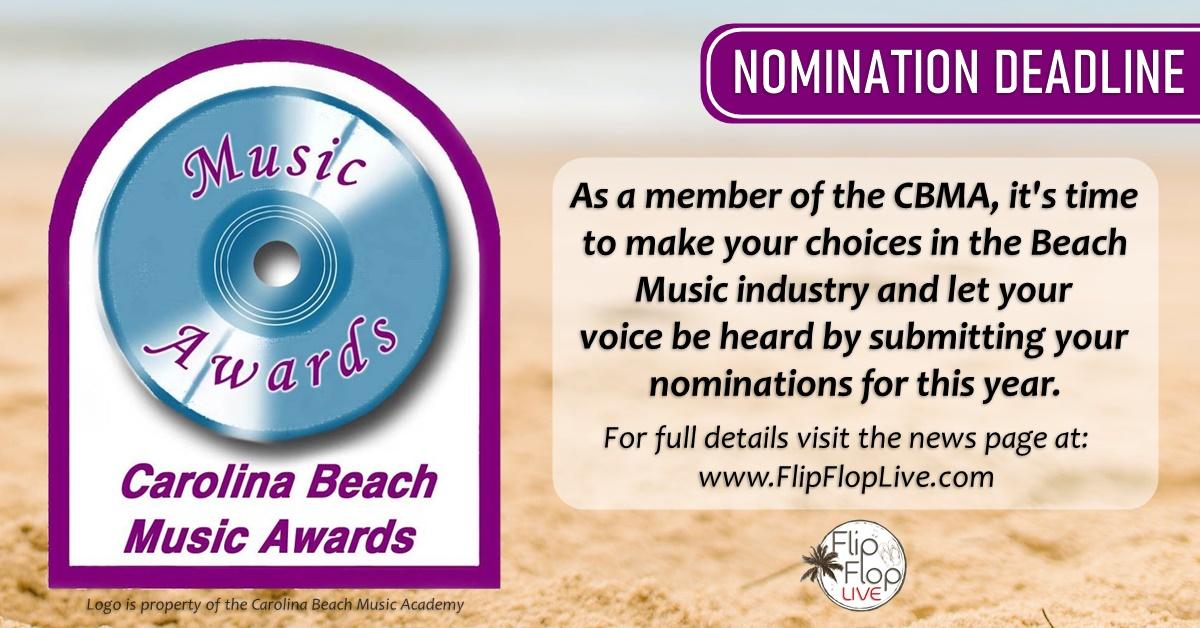 On Monday, June 20, 2022 the Carolina Beach Music Academy sent out emails notifying the extended deadline for the nomination ballots for the 2022 Carolina Beach Music Awards due to the Juneteenth holiday. The deadline is now set for Wednesday, June 22, 2022! If you're a member and you're eligible to nominate, check your email inbox because all ballots were sent via email/mail. For nomination and voting guidelines, deadlines and more, visit the links below for the Carolina Beach Music Academy.
If you're not a member you're not eligible to nominate this year however you can still join and be eligible to vote once the nominees have been announced in the coming months. To join today, visit the office CBMA website at: www.Cammy.org
I joined, paid my $50, am I eligible to vote?
Posted by
Judith P Ryan Lewis
on
06/21/2022 - 08:57 PM
Hi Judy, yes you will be able to vote as you joined in time. The nominees will be announced on July 30, 2022, thanks!
Posted by
Flip Flop Live
on
07/17/2022 - 02:28 PM