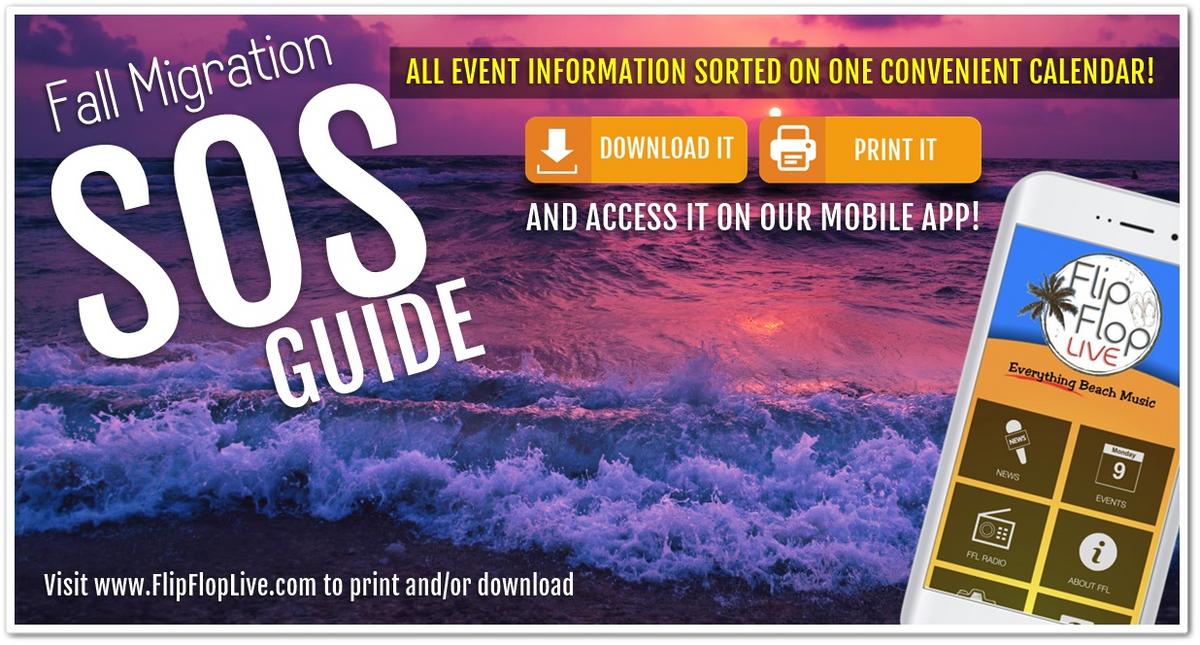 Tuesday, September 06 2022
As we've done for past SOS events, we've compiled the 2022 SOS events into one easy guide to help plan your time in N. Myrtle Beach. The guide lists all events by date and time and each event type is colored to help easily identify and find what you're looking for such as shag events, band and/or DJ events. You can easily access the guide here on our website where you can save and/or print it. If you have the Flip Flop Live mobile app, you will be able to access the guide right on your mobile device where you can also have the option to download it to your phone or other device.
We hope you that you will find this tool beneficial in navigating the various events by combining everything into one easy to read guide. Feel free to share it with others in which it could benefit and we hope everyone will enjoy their time during Fall Migration.
Please note that changes to events, times and participants is subject to change without notice. If a change is reported we will update the guide to reflect the change but Flip Flop Live is not responsible for changes and/or cancellations of events.