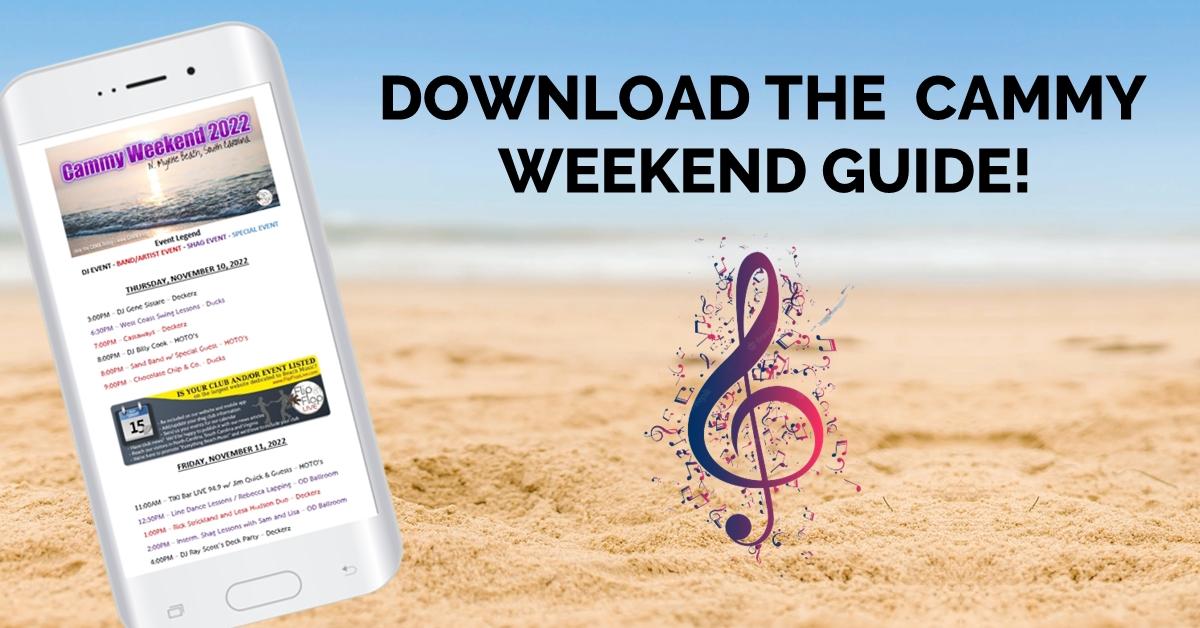 Wednesday, November 09 2022
Cammy weekend is here! Thousands are headed to N. Myrtle Beach, South Carolina for the annual Carolina Beach Music Awards Weekend and we cannot wait to see everyone. The Carolina Beach Music Academy updates their weekend schedule on November 7, 2022 and we updated and released our 2022 Cammy Guide that includes the official CBMA events as well as a few others. You can view and/or download the guide on the Flip Flop Live mobile app and here on our website.
We hope to see you this weekend!