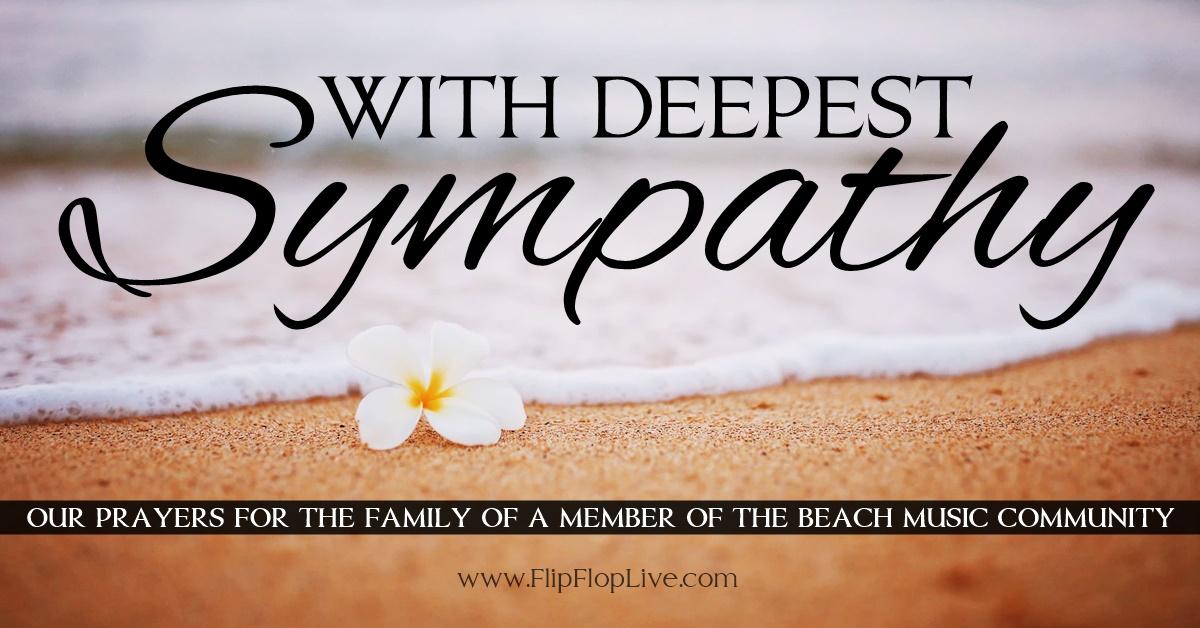 On Sunday, March 5, 2023 the Band of Oz among so many friends and fans throughout the industry shared the sad news of the passing of Scott Fine. The bands post reads: "It's with a heavy heart and through tears that I post about one of our Band of Oz Family. Scott Fine passed today, as we get more information we will keep everyone informed. Prayers for Cody, his mom and the rest of the Family. What a great voice, entertainer and Friend. In case you didn't know, he loved every single one of you!"
We send our thoughts and prayers to Scott's family as well as his Band of Oz family. From all of the memories, comments and posts made throughout social media you can see just how much Scott meant to so many within the beach music community. Below you will find funeral information as well as the band's original post.
Funeral Service Information
Monday, March 13, 2023 - 2:00PM
Cedar Cliff United Methodist Church Cemetery
Graham, North Carolina

Family will receive friends following the service at the
Club House of the Challenge Golf Course
Graham, North Carolina

Scott's Obituary:
Daniel Scott Fine, 40, of Little River, SC passed away at his residence on Sunday, March 5, 2023. A native of Alamance County, he was the husband of Cody Fine, who survives of Little River, SC and the son of the late Paul Daniel Fine and Christine Fine, who survives of Graham, NC. He was a musician and entertainer. He was well known in the beach music industry, playing with The Classics, The Attractions, The Band of Oz, and The Young Guns. He loved cooking and catering for others. He loved time spent with his friends.
A graveside service will be conducted at Cedar Cliff United Methodist Church Cemetery, Graham, NC on Monday, March 13, 2023 at 2:00 p.m. by Rev. Jimmy Wooten. Immediately following the graveside service, the family will receive friends in the Club House of The Challenge Golf Course, 1179 Challenge Drive, Graham, NC. Memorials may be made to the American Heart Association, Memorial Processing Center, P.O. Box 5216, Glen Allen, VA 23058-5216. Rich & Thompson Funeral Home and Crematory in Graham is assisting the family.

Sign the online guest book