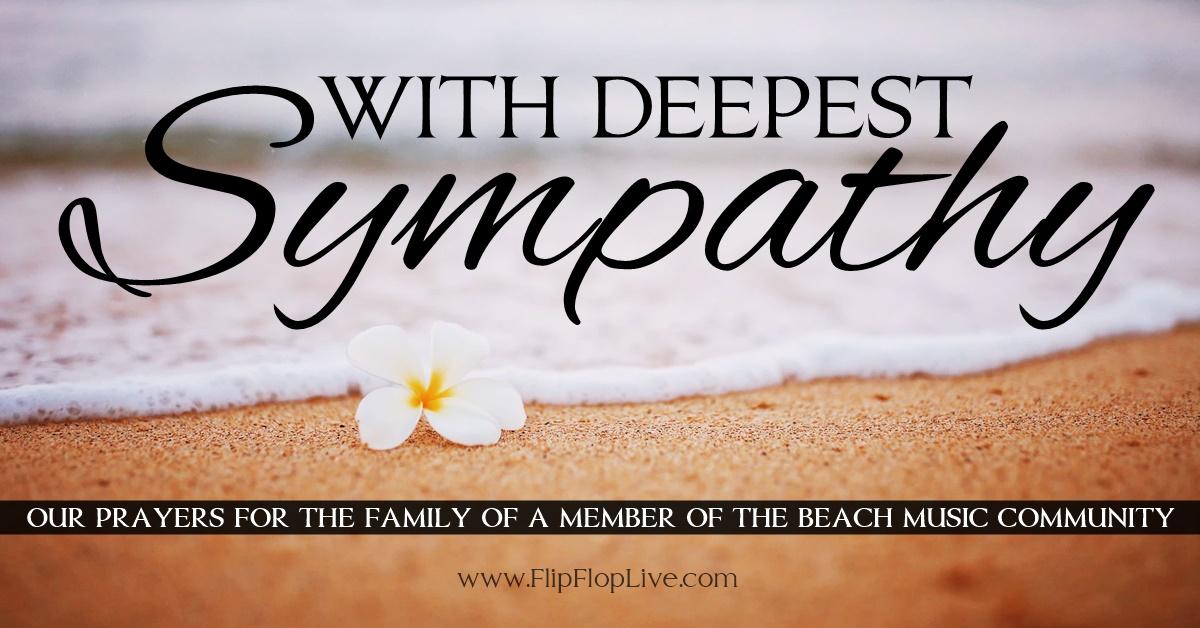 On March 27, 2023, the Association of Beach and Shag Club DJs (ABSCDJS) shared the following post: " We are deeply saddened to learn of the passing or our fellow DJ Billy Layton. Our sincere condolences go out to his wife Nina Carol and his family as we keep them in our thoughts and prayers."
We send our prayers and condolences to his family and friends and we've included a link below to his online guest book if you'd like to send your condolences to the family.

Obituary:
Billy Ray Layton, age 75, a resident of Washington, NC, died Sunday March 26, 2023, surrounded by friends and family at ECU Medical Center in Greenville, NC. The family will receive friends from 7:00PM until 9:00 PM Thursday March 30, 2023, at Paul Funeral Home & Crematory of Washington. Mr. Layton was born in Pitt County on June 16, 1947, to the late Wesley Layton and Frances Merritt Layton. On May 2, 2015, he married Nina Carol Rhodes. Mr. Layton loved being a DJ, listening to beach music, and going fishing. He was a lifelong member of the Eastern North Carolina Shag Club, a member of the Staton House Fire Department for over 20 years, and the DJ Association in Myrtle Beach.
Survivors include his wife, Nina Carol Layton of the home, three children, Richard L. Layton of Greenville, Renea L. McGehee and husband Gary of Biscoe, Tanya L. McGrady of Albemarle, ten grandchildren, Carley J. Williams, Hunter Pierce Layton, Caleb Scott Suggs, Leya Grace Suggs, Joshua David Layton, Hannah Diane Anderson, Jason Anderson, Meghan Anderson, Kayleigh Gaskins, Riley Gaskins, a brother, Glen Layton, two step sons, Jon Ramsey and Larkin of Kinston, Jason Ramsey and wife Rachel of Raleigh, and six step grandchildren, Jaylin, Payton, Caleb, Isla, Owen, and Cole. He is preceded in death by a grandchild, Weston Orr, a step granddaughter, Jessica Ramsey, and a brother, Wesley Layton. Condolences may be addressed to the family online by visiting www.paulfuneralhome.com Paul Funeral Home & Crematory of Washington is honored to serve the Layton family.

Online Guest Book