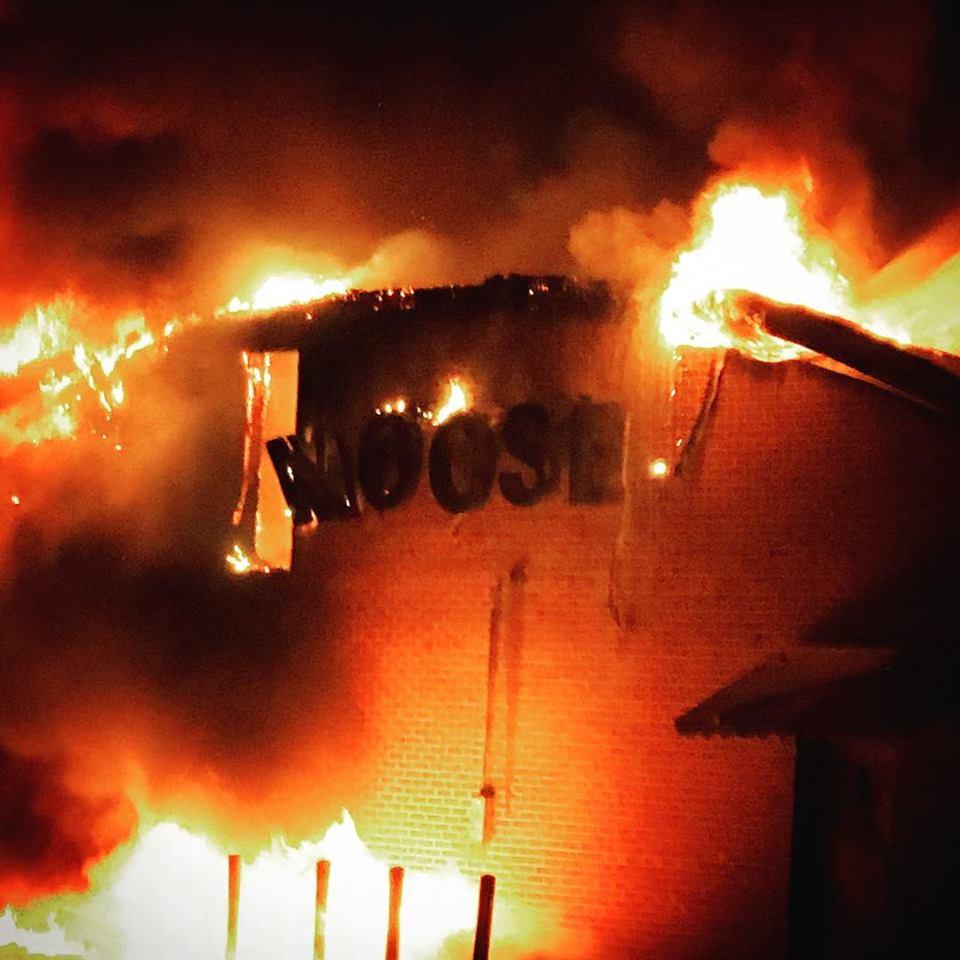 Thursday, February 28 2019
(Photo by WTVR Chanel 6 News - Richmond, Virginia)
Sadly we received news from Hopewell, Virginia earlier this morning. The Hopewell Moose Lodge 1472
was a total loss from a fire that started in the early morning hours. Thankfully no employees or lodge
members were inside of the structure and no injuries were reported.

The Hopewell Moose has supported their community for years through various events along with supporting
the Beach Music community. They've hosted various bands throughout the years along with the Central VA
Junior Shaggers.

If we receive further information we will be sure to update you on that. Our thoughts and prayers are with
the lodge members, their families and those affected within the community by this sad news.